From bottom of the state to the top it is a very busy weekend! While we only have a partial list here are some of our favorite events going on to mention that we would love for everyone to support. You can always email us if there is anything else and even post it to the Facebook page for others to see.
Cincinnati:
Bras with Flair on the Square – Visit Cincy Chic for more details!
Posh Pup Fashion Show – Link for details, here. I am excited to say I'll be at this show and will have many photographs to bring you and a full review!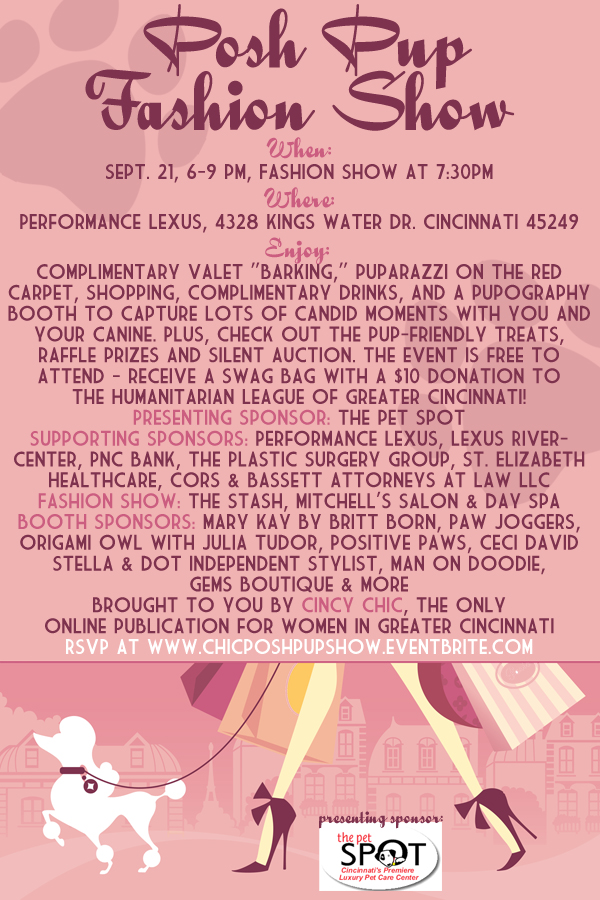 Akron:
Shimmy AND Shake for Autism – make sure you stop by and say hello to The Artful Cricket! For more details visit their event page on Facebook.
Cleveland:
Taxi – Mgmt Grand Gala. More details here including details about the event from the press release.